Georgetta H. Gannon

Board Secretary
Ms. Georgetta Gannon is the Boneal Aerospace Board Secretary.
Georgetta Gannon, CPA is the Chief Financial Officer (CFO) of BONEAL and a member of the BONEAL Enterprise Executive Management Team. She is responsible for planning, directing, coordinating, interpreting and administering all functional activities and policies related to treasury and finance, accounting, budgeting and forecasting processes to achieve corporate financial performance goals. Mrs. Gannon stresses the importance of building policies and procedures that are GAAP compliant and also enable the business to run more profitably and efficiently.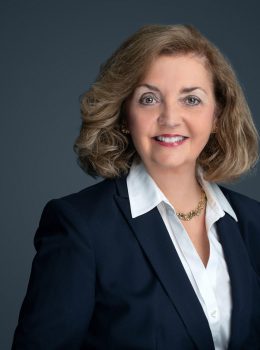 Ms. Gannon is committed to translating the BONEAL strategic vision into a fiscal structure and confirming that strategies will ensure long-term financial success
Prior to her current role, Ms. Gannon served in numerous roles in the BONEAL organization. She joined Boneal, Inc. in 1989 working as a private consultant responsible for Tax Oversight and Planning. Since joining the company she has very successfully led the financial component of the organization from a basic accounting system to the sophisticated and fully integrated business and financial information system that serves the BONEAL Enterprise today.
Prior to joining BONEAL, Ms. Gannon worked as a public accountant. While in public accounting, her professional emphasis was audit of medium sized private and public entities.
Ms. Gannon received her BS degree in accounting and mathematics from University of the Cumberland's and she now proudly serves on the Board of Trustees of her alma mater.