Troy Thompson

Board of Directors
Mr. Troy Thompson, the most recent addition to the Boneal Aerospace Board of Directors, joined as a BonAero Board Member in the early part of 2016.
Prior to obtaining his seat on the BonAero Board, Mr. Thompson joined the BONEAL Enterprise team as a consultant after developing a close relationship with BONEAL principal owners Dr. Keith & Georgetta Gannon in 2001. Since that time, he has been involved in many different roles serving the BONEAL Enterprise, primarily spending his time consulting on "the fine print of all things BONEAL."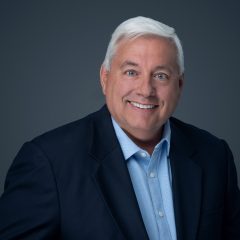 Beginning his career as a self-made entrepreneur in the Lexington, Kentucky community, Troy began working in the business of building and real estate development in 1978. Since that time, he has been directly involved with the construction of several thousand homes and the development of over 2,500 acres of land across Central Kentucky.
Currently, Mr. Thompson owns and manages many different small businesses in the Central Kentucky region, in various industries including real estate, logistics, pipeline inspection, and commercial lawn & landscaping equipment sales. Additionally, Mr. Thompson spends his spare time farming and raising cattle.