Chris Daniels

Director of Operations
Chris Daniels currently serves as the Director of Operations for Boneal, Inc. In this role, his mission is to ensure the standardization and continuous innovation of lean-based systems across all Boneal Operations. Similarly, he is responsible for overseeing production capacity, along with setting and maintaining the safety and quality standards for all Boneal business units.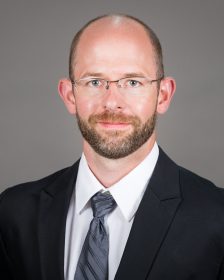 His role in operations at an enterprise level allows Mr. Daniels to plays a key role in developing and implementing business goals for Fabtek, while also ensuring all Fabtek projects meet high quality standards and customer expectation.
Mr. Daniels started his career at Boneal, Inc. 14 years ago, initially as a Manufacturing Engineer. As he developed within the company, he attained the positions of Production Supervisor and General Manager. Before becoming the Director of Operations, Mr. Daniels held the role of Programs and Engineering Manager of Boneal, Inc.
Prior to joining Boneal, Mr. Daniels earned a B.S. in Physics from Morehead State University and a B.S. in Mechanical Engineering from the University of Kentucky.