David Ledford

Chief Operating Officer
David Ledford is the COO of BONEAL and a member of the BONEAL Enterprise Executive Management Team. Mr. Ledford leads internal affairs and oversees all administrative and operational aspects of the business to achieve unit business performance objectives.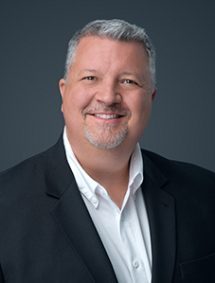 Mr. Ledford joined Boneal, Inc. in 1999 as Operations Director and served ten years as President of BONEAL prior to the formation of the BONEAL Enterprise in 2012. During his very successful tenure as President, BONEAL was named by Inc. Magazine to the "5000 Fastest Growing Private U.S. Companies" list for three consecutive years, was selected by the U.S. Small Business Administration as one of only ten regional "Prime Contractors of the Year" in the nation, and was recognized as "Small Manufacturer of the Year in 2008 by the United States Postal Service.
Prior to joining BONEAL, David worked ten years in a variety of engineering, research and manufacturing positions for BASF Corporation in Asheville, NC. He has a BS and ME Engineering degrees from North Carolina State University and is an honored member of the Department of Mechanical and Aerospace Engineering Hall of Fame.