Dr. Oliver Keith Gannon

President & Chief Executive Officer
Keith Gannon is President, CEO and majority owner of the Boneal Enterprise, a portfolio of business units that serves government agencies, prime contractors and commercial clients in a broad range of industries. He leads the Boneal Enterprise Executive Team, serves as Chairman of the Boneal Enterprise Board of Directors, and is a member of the Boneal Aerospace Board of Directors.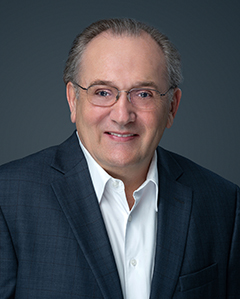 Since taking the helm of Boneal, Inc., Keith's vision has transformed his Appalachian region company into a nationally recognized "solutions" provider of supply chain, manufacturing, and logistics services. Keith is a gifted leader and passionate advocate of entrepreneurialism, small business, and education as a means of achieving excellence. He has been actively involved in numerous educational initiatives for over 2 decades. As a highlight, Keith was appointed by the Governor of Kentucky to serve as 6-year term as a member of the University of Kentucky Board of Trustees with his last year in service as Board Chairman.
Prior to Boneal, Keith was a research scientist with German chemical giant BASF. At BASF, his entrepreneurial approach was highly successful in helping his research organization transform to an agile, team-based management model.
Dr. Gannon earned a Ph.D. in Physical Chemistry from Vanderbilt University and a Bachelor of Science degree in Chemistry and Mathematics from the University of the Cumberlands in Williamsburg, Kentucky where he now serves on the Board of Trustees.