Dr. Oliver Keith Gannon

President & Chief Executive Officer
Dr. Keith Gannon is President, CEO and majority owner of BONEAL. He also serves as Chairman of the Boneal Enterprise Executive Management Team which is responsible for managing an enterprise portfolio of business units to achieve business performance objectives. Dr. Gannon is a native Kentuckian who takes great pride in over 200 years of Eastern Kentucky family heritage.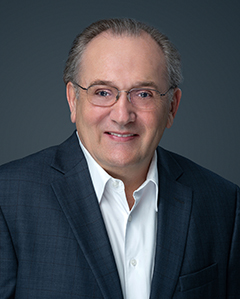 Since taking the helm of Boneal, Inc. in 1995, he has transformed his Appalachian region company into a nationally recognized "solutions" provider that serves dozens of government agencies, prime contractors and commercial clients in a broad range of industries. Keith is a gifted leader and passionate advocate of Kentucky, small business, and education as a means of achieving excellence. He has been actively involved in numerous local, regional and state educational initiatives for nearly two decades. In 2015, Dr. Gannon served as the Chairman of the University of Kentucky Board of Trustees.
Prior to coming back to his home state in 1995 Dr. Gannon was employed in polymer research for German chemical giant, BASF. At BASF, his entrepreneurial approach and instincts were highly successful as he helped lead his divisional R&D organization to an agile, team based management model.
Dr. Gannon graduated from Vanderbilt University with a Ph.D. in Physical Chemistry. His doctoral work focused on environmental clean-up of hazardous waste sites and his mathematical models served as the foundation of methods formally adopted by the EPA. He completed his undergraduate work at the University of the Cumberlands, in Williamsburg, Kentucky where he now serves on the Board of Trustees. Dr. Gannon's recognizes the importance of the value of service and stewardship as evidenced by the corporate philosophy statement his business enterprise is built on.