Dr. Oliver Keith Gannon

Co-Chair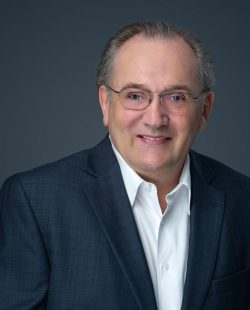 Dr. Keith Gannon is President, CEO and majority owner of the BONEAL Enterprise.  As part of this role, he also Chairman of the Boneal Enterprise Executive Management Team and Co-Chairmen of the Boneal Aerospace Board of Directors.
Dr. Gannon he has transformed his Appalachian region company into a nationally recognized "solutions" provider that serves dozens of government agencies, prime contractors and commercial clients in a broad range of industries. Keith is a gifted leader and passionate advocate of small business and education as a means of achieving excellence. He has been actively involved in numerous local, regional and state educational initiatives for nearly two decades, including time spent as Chairman of the University of Kentucky Board of Trustees.
Dr. Gannon graduated from Vanderbilt University with a Ph.D. in Physical Chemistry. Prior to this, he completed his undergraduate work at the University of the Cumberlands, in Williamsburg, Kentucky where he now serves as a member of the Board of Trustees.
In both his personal and professional life Dr. Gannon's recognizes the importance of the value of service and stewardship, as evidenced by the corporate philosophy statement his business enterprise is built on.