Stress less with seamless integration between inventory, warehouse, certification, order fulfillment, and shipment capabilities.
BONEAL helps drive supply chain efficiencies and improve your customers' experience with our full-service logistics capabilities. How? Through cutting-edge technology and personal engagement in a customized order flow, we:
Purchase inventory or take your inventory
Certify the product how you want it certified
Manage products in a real-time warehouse system
Receive electronic EDE orders
Pick, pack, and ship to customers same-day
Everyone wants their material stream to be predictable and with BONEAL, it is. Key information signals give you a bird's eye view of the order fulfillment process. These include product and data deliverables, quality assurances, inventory updates, and import status metrics. Because the more you know, the better prepared you can be.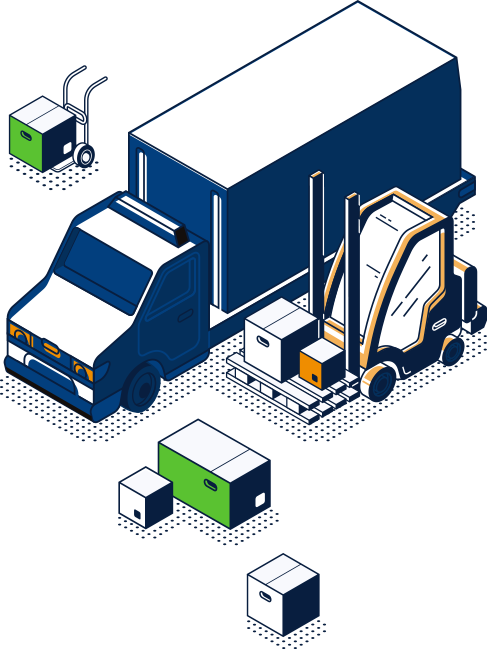 You need it when you need it.
We understand that demand fluctuates, bottlenecks erode profitability, and incorrect deliveries destroy customer trust. To mitigate these risks, BONEAL works hands-on with your team to develop a thorough project scope. Our matching engine finds and creates customized supply chains based on project-specific forecasts and project objectives. Each of these steps is planned, documented, and checked to guarantee the right product gets shipped at the right time, every time.

Automated Order
Management

Integrated with
Business Processes

Customizable
Menu Options
It's time to iron out the wrinkles in your order fulfillment process.
With BONEAL, you can create your own service from start to finish – and we'll make it work seamlessly. Choose whatever best serves the goals of your next project, or revamp an outdated order fulfillment process with us. Whether transporting items we've procured for you, or warehousing your existing inventory, we can serve you each step of the way. By leveraging toptier software and EDI transactions, our order fulfillment services improve efficiency, reduce lead times, and take away the stress for your team.