USA Gen. John Coburn (Ret.)

Chairman
USA Gen. John Coburn (Ret.) is the Chairmain of the Boneal Aerospace Board of Directors and is responsible for driving Boneal Aerospace's growth through acquisition of project leads, consultants, and clients.
Prior to his work on the Boneal Aerospace Board, GEN Coburn served as Chairman and CEO of Vision Technologies Systems, Inc. (VT Systems). Headquartered in Alexandria, VA, VT Systems provides engineering solutions, products, integrated systems, and services across the core business areas of aerospace, electronics, land systems, and Marine. He has since retired from this position.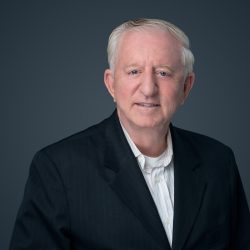 Before joining the corporate world, GEN Coburn served in the United States Army for 39 years, retiring in 2001 as the Commanding General of the U.S. Army Material Command (AMC), one of the largest Army military commands. During his time as Commanding General, GEN Coburn was directly responsible for acquisition, contracting, research & development, foreign military sales, industrial base development, ammunition, program management, and sustainment for the U.S. Army, and managed over 50,000 employees.
Before working for the AMC, GEN Coburn served as the Deputy Chief of Staff for Logistics in the Pentagon representing the Army. During his time in the military, GEN Coburn received the Defense Distinguished Service Medal, the highest non-combat related military award.
GEN Coburn has a B.A. from Eastern Michigan University, an M.A. in Political Science from the University of Kansas, and a Juris Doctor degree from the University of Michigan. In addition to these, GEN Coburn has been awarded an honorary Ph.D. from Eastern Michigan University.