General Lance Lord, USAF, (Ret.)

Vice Chairman
General Lance Lord, USAF, (Ret.) serves as the Vice Chairman of the Board of Directors for Boneal Aerospace (BonAero), a role he has held since the Board's formation in 2015.
Prior to joining the Boneal Aerospace team, GEN Lord served in the U.S. Air Force for over 35 years, completing four years of Minute Man II ICBM alert duty and several strategic missile assignments for the USAF and Department of Defense. Prior to retiring as a four-star General, GEN Lord served as a Commander of the Air Force Space Command at Peterson Air Force Base in Colorado.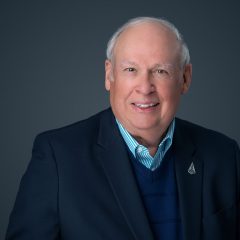 Since his retirement from the USAF, GEN Lord has taken on various roles, including founder and chairman of L2 Aerospace, senior associate of Four Star Group, senior defense adviser to Powerwave, Inc., and president of the Association of Air Force Missileers.
GEN Lord earned his B.Sc. in Education from Otterbein College and his M.S. in Industrial Management from the University of North Dakota.