Georgetta Gannon

Chief Financial Officer
Georgetta Gannon is CFO and principal of the Boneal Enterprise and serves as corporate finance executive. She currently serves as a member of the Boneal Enterprise executive team, secretary of the Boneal Enterprise Board of Directors, and secretary of the Boneal Aerospace Board of Directors.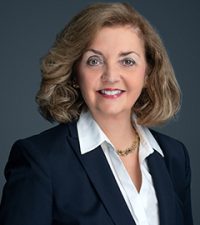 As CFO, Georgetta oversees all financial controls for the Boneal Enterprise and related companies. She partners with the CEO and the executive team to develop and execute the corporate strategic vision, foster stakeholder relationships, and cultivate new and existing contracts. Her organization maintains operating and capital budgets, monitors all purchasing, accounting, payroll activities, and maintains systems of internal controls to safeguard financial assets of the organization.
Ms. Gannon started her career with Boneal as a private consultant responsible for tax oversight and planning. Since then, she has very successfully built the financial management component of Boneal from a basic accounting system to a sophisticated and fully integrated business and financial information system that uniquely blends internally developed software products with a large-scale commercial ERP system.
Prior to joining Boneal, Georgetta worked as a CPA with several medium-sized public accounting firms. In her tenure at Boneal, she has utilized her extensive public accounting expertise to build a comprehensive financial base that has facilitated growth from a small, local manufacturing company to a highly successful, diverse, and complex multi-corporation Enterprise.
Georgetta earned a Bachelor of Science degree in Accounting and Mathematics from the University of the Cumberland's. She now proudly serves on the Board of Trustees of her alma mater.