Glen Greene

Director of Information Technology
Glen Greene is the Director of Information Technology for BONEAL and a member of the BONEAL Enterprise Executive Management Team. Mr. Greene oversees all aspects of information technology for the BONEAL Enterprise, including the development of BONEAL's cloud-based software. This proprietary and internally developed software package is used throughout the organization to queue up work for employees and standardize the processes that are used to consistently deliver quality products to customers.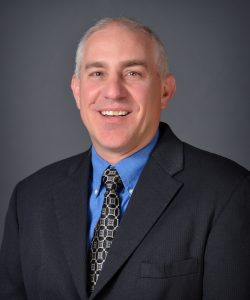 Recently he was charged with spinning up a new entity in BONEAL for the software development staff. BONEAL Information Services includes an apps team that develops highly technical, data rich productivity tools. The team has developed apps for opportunity evaluation, cost assessment, supply chain management, operations, and order fulfillment. Glen is committed to excellence and continuous improvement and works tirelessly to improve the performance of BONEAL's information systems. He fundamentally believes information technology must provide a foundation that benefits all company stakeholders by continuously increasing productivity and institutionalizing collective corporate knowledge.
Glen ensures on a daily basis that the enterprise is highly protected with robust backup systems, well maintained servers, and state of the art network and data security systems.