LTG Robert Dail, USA (Ret.)
LTG Robert T. Dail, USA (Ret.) retired from active duty service in 2008 after serving 33 years in the United States Army. His assignment at the time of his retirement was as the 15th Director of the Defense Logistics Agency (DLA) located at Fort Belvoir, VA. As the Director, LTG(R) Dail was charged with providing of logistics, acquisition, and technical services to the Army, Air Force, Navy, Marines, and other federal organizations.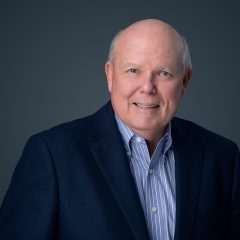 After departing the Army LTG(R) Dail rose to the position of Chief Commercial Officer of Supreme Group Inc, a global logistics company headquartered in the Netherlands. LTG(R) Dail left Supreme Group in 2014 to focus his skills and knowledge more on guiding industry businesses to be more successful. In addition to his consulting, LTG(R) Dail serves as Chairman of the Board for iDirect Government Inc., a market leader in DOD telecommunications, Herndon, Virginia and also serves on the following Boards of Directors: LMI Government Consulting, McLean, Virginia; and ADS, Inc., Virginia Beach, Virginia. Additionally, Dail serves on the Flag Officer Advisory Council, Arizona State University, Tempe, AZ and as a Director for The Institute of Defense Business, Chapel Hill, NC.