Colonel Mathew Hannah, USA, (Ret.)

Vice President of Business Development and Capture Management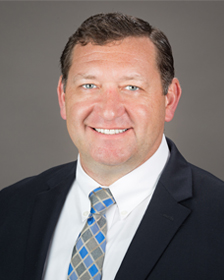 Colonel Mathew Hannah, USA, (Ret.) serves as Vice President of Business Development and Capture Management for Boneal Aerospace. In this role, Matt is based in BonAero's Huntsville, AL location where he leads the BonAero opportunity capture process from initial opportunity identification through to contract execution. He is a retired Army Acquisition and Aviation officer.
Prior to joining BonAero, Col. Hannah served in many leadership positions over his 26-year career. His military background includes service in Aviation Cavalry Operations, Counterdrug Operations, and numerous staff positions including the Pentagon as the Executive Officer of Military Deputy to the ASA(ALT). His Acquisition experience includes Reconnaissance and Attack Requirements Developer, Program Management and Fleet Manager in the AH-64 Apache Program Office, Product Manager for the OH-58D and F aircraft, and Aviation Systems Project Manager. In his most recent assignment as Aviation Systems Project Manager at Redstone Arsenal, he was responsible for the total life-cycle management of over 49 programs as well as a military/civilian staff of over 500.
Matt earned a B.S. in Business Administration from Embry-Riddle Aeronautical University and two M.S. degrees – one in National Security and Resource Strategy from the National Defense University and one in Administration with Human Resources Concentration from Central Michigan University. He also holds a Master Certificate in Senior Acquisition Management. He holds Top Secret Security Clearance as well as Level III Program Management, Level I Logistics and Level I Contracting Certifications. He is a qualified pilot in the UH-1, OH-58 A/C, AH-64A and OH-58D aircraft.