MG Paul Pardew, USA (Ret.)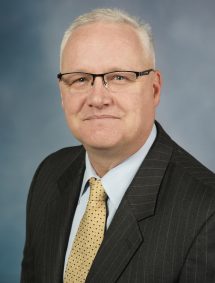 Major General Paul H. Pardew (Ret) specializes in strategic procurement, leader and organizational development, and resource/financial management.  An experienced senior military leader and contracting officer, he provides expert advice leaders and organizations on key acquisition and contracting solutions that achieve needed outputs and the effective use of financial and human resources.
He provides keen insight into procurement portfolio management, use of strategic resources and data analytics.  The result of which is informed decision making and improved use of financial resources against organizational goals and objectives.  He also provides expert advice in training, communication, and organizational design for globally arrayed organizations with a range of customers and requirements.
Maj. Gen (Ret) Pardew has 32 years of military experience providing leadership to organizations with a diverse portfolio's of operations and procurements.  In his last assignment, he led the Army's largest procurement organization of 6,000 acquisition professionals and an annual budget of $483M.   Under his leadership the organizations mission was to obligate and manage more than $500B in Army procurements across a portfolio of global operations, weapons systems, modernization, and installation support.  He successfully lead an evolution in contracting support that focused on delivering efficiencies, and desired outputs that is backed with tangible data and metrics.  This drove effectiveness in the use of financial resources, procurements, and human resources.  Directly returning more than $9.1B in negotiated cost savings to our Army in FY 20.
Maj. Gen. (Ret) Pardew served in many other acquisition leadership positions around the globe where he developed and led procurement initiatives, and doctrine focused on driving effective oversight of contractors, contracts, and financial resources.  Specifically, he worked on contracting doctrine that drove all the military services to seek opportunities to share resources in order to drive economic and other effects for military operations.   While on the Joint and Central Command staff, he was responsible for strategic contract planning, training, doctrinal development and oversight which was intended to drive the efficient and effective use of contracting support to combat operations.
Maj. Gen. (Ret) Pardew has been deployed to combat several times in a variety of leadership and command positions. He deployed to Panama as artillery officer in 1989, Bosnia-Hercegovina as a company commander in 1995 and deployed to Iraq as commander of a Contracting Battalion operating throughout Iraq during the Surge in 2006-7.  Additionally, he has also deployed to Qatar, as Director of Operational Contracting in 2016 supporting both Iraq and Afghanistan operations.
In addition to a Bachelor of Arts Degree in History from the Virginia Military Institute, Maj. Gen. (Ret) Pardew holds advanced degrees from Old Dominion University and the National Defense University's Eisenhower School in Business Administration and National Resource Strategy, respectively.  He is the recipient of the Distinguished Service Medal, Defense Superior Service Medal, Legion of Merit, Bronze Star Medal, Army Commendation Medal, Combat Action Badge, Air Assault Badge, Parachutist Badge and Ranger Tab. He is a Certified Acquisition Professional in Contracting and is the recipient of the Assistant Secretary of the Army's 2014 Acquisition Director of the Year Award.