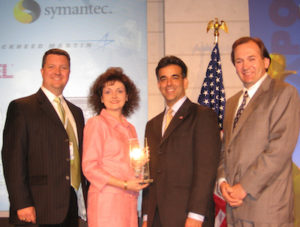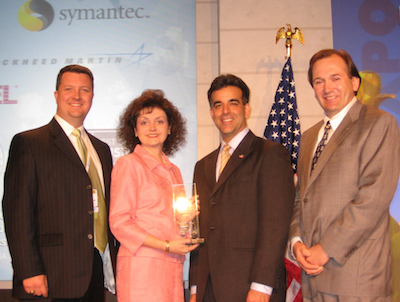 Boneal Incorporated has been selected as the 2005 Small Business Administration's "Regional Prime Contractor of the Year" for Region IV representing the states of Kentucky, Tennessee, North Carolina, South Carolina, Mississippi, Alabama, Georgia and Florida.
Receiving the award, Dr. Keith Gannon, CEO and principal owner stated, "This recognition is a tremendous honor. American prosperity hinges on the success of small business. I am passionately dedicated to making a difference."
As one of ten national finalists, Boneal will be considered for the SBA"National Prime Contractor of the Year" award to be announced during National Small Business Week in Washington, D.C., April 26-28, 2005.
Dr. Gannon returned to his roots in eastern Kentucky in 1995 to transform a small, rural assembly business into a truly world class prime-contract manufacturing firm.  With long-term customer relationships in place with the US Postal Service, the Air Force, the Coast Guard, as well as private industry like Northrop Grumman and Lockheed Martin, Boneal is poised for greater things.
Boneal President, David Ledford added "the strength of this company is an unwavering commitment to excellence. Every member of our team demonstrates a bias for action."
Nominations for this award are made only by federal agencies for recognized prime contractor excellence in management, technical capability, financial strength, customer relationships and exceptional contract results.
Boneal Incorporated is a prime-contract manufacturer for government agencies and various private sector companies. Boneal provides a single point for technology, procurement, sourcing and manufacturing.
For additional information contact Mr. Glen Greene by phone at 606-768-3620 or at ggreene@boneal.com.