Everything downstream hinges on your supply chain. Is your business prepared for today's dynamic procurement environment?
BONEAL clients enjoy increased capacity and improved customer readiness while minimizing their costs – all at the ease and convenience of the fingertips. Our fully-customizable approach allows us to map a 360° view of our clients' supply chain, including:
Building new supply chains
Managing an existing supply chain
Finding lost supply chains
For many customers, we carry the purchasing, negotiation and buying workload – freeing up valuable internal resources for your business. BONEAL leverages over 40 years' industry expertise and next-generation digitization technology to build and execute custom solutions that address even the most complex scenarios.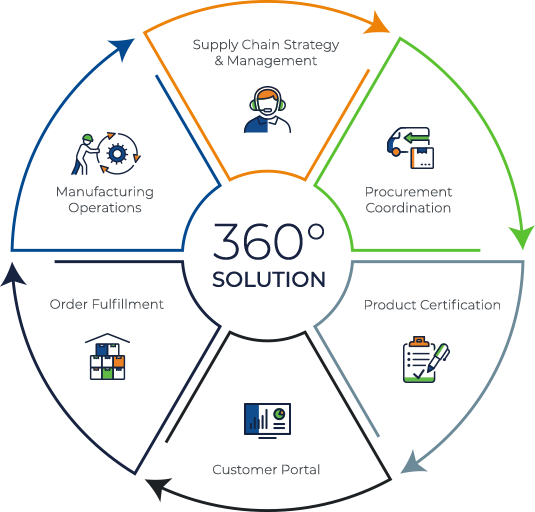 All from a single platform.
Say hello to a world of potential when you work with BONEAL to streamline your supply chain and procurement processes. With digitally-automated push/pull protocols for RFQ's and quotes from a vast number of suppliers, BONEAL gives you the competitive edge to succeed.
What can BONEAL do for your supply chain?
Lower cost, boost efficiency, and cut through red tape with BONEAL's suite of capabilities:

SUPPLY CHAIN STRATEGY & MANAGEMENT
Boneal transforms your supply chain strategy through unparalleled pre-award analysis of supplier selection, lead times, margins, and your project's critical path.

PROCUREMENT COORDINATION
Discover the power of applying Boneal's procurement expertise to your greatest sourcing challenges. Boneal has sourced & delivered over 189 orders of Ground Support Equipment (over 1000 pieces of equipment) to the USAF and FMS countries and can tackle your global needs also.

PRODUCT CERTIFICATION
Ensure compliance and control with every project by leveraging Boneal's AS 9100 D quality management standards.

CUSTOMER PORTAL FOR SUPPLY CHAIN VISIBILITY (SaaS SOLUTION)
Incorporate customized customer dashboards through our Boneal Net cloud system into your custom solution. Our team can connect the Boneal Net cloud platform to your projects with us to maximize transparency and remove friction points from your supply chain.

ORDER FULFILLMENT & WAREHOUSING CUSTOMIZATION
Increase capacity without increasing overhead through Boneal's supply chain model. Maximize the value of Boneal's solution for your needs by outsourcing your frictional business processes to achieve true control over your order fulfillment & warehousing needs.

INTERNAL MANUFACTURING OPERATIONS
Through the its ISO 9100 qualified internal manufacturing operations, Boneal provides a layer of expertise into every operation of your custom solution. This value add enables competitive flexibility with supplier management and just-in-time accommodations for your project.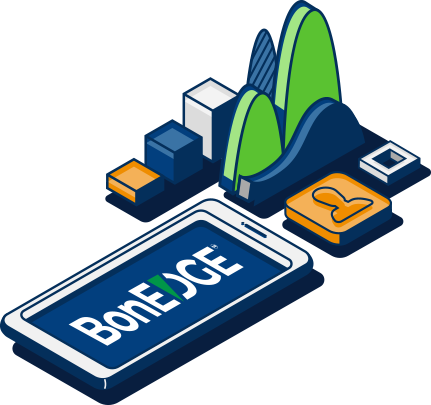 Discover BonEDGE
Our all-inclusive supply chain planning platform lets your competitiveness take flight.
BonEDGE, our proprietary supplier portal, empowers our clients with effective tools for quickly and efficiently updating supply chain information. Suppliers can turn around quotes in rapid time, as well as access a complete order history. By augmenting your existing systems, all product, quote, and program information for your organization is consolidated, standardized, and securely managed. BonEDGE is just one of the many ways BONEAL helps you solve complex challenges.
Bridging the gap between customers and multi-point suppliers.
Whether it be our own in-house manufacturers or by leveraging our strong external network, we pride ourselves on connecting customers with their suppliers through a seamless platform process. From procurement and shipping to engineering design and manufacturing, it is the journey of each product that defines its quality, and at BONEAL we want to give you the best. Ensuring that the customer receives exactly what they should – on time, every time – that's the power of BONEAL.