Save time.
Save money.
Eliminate headaches.
BONEAL builds streamlined solutions for supply chain, manufacturing, and logistics.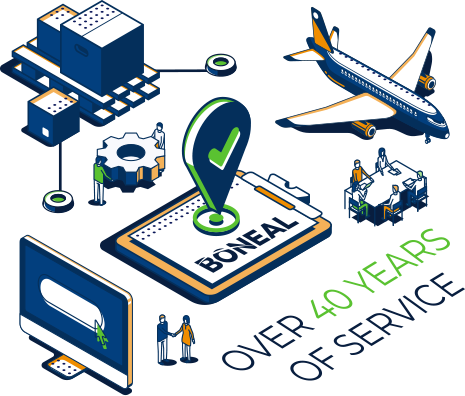 BONEAL addresses the complex challenges facing some of the world's largest organizations.
We are a vertically integrated supply chain, manufacturing, and full-service logistics company serving both commercial and government clients. Founded and headquartered in the heart of Kentucky, we further support the aerospace and defense industry through a dedicated division in Huntsville, Alabama.
Custom problems need custom solutions.
We increase your readiness, boost your profitability, and reduce your risk.
Industries We Support
BONEAL stands shoulder-to-shoulder with you.


Aids to Navigation (AtoN)
What can we do for you?
Get in touch to discuss how BONEAL can transform your supply chain, manufacturing, and logistics challenges.