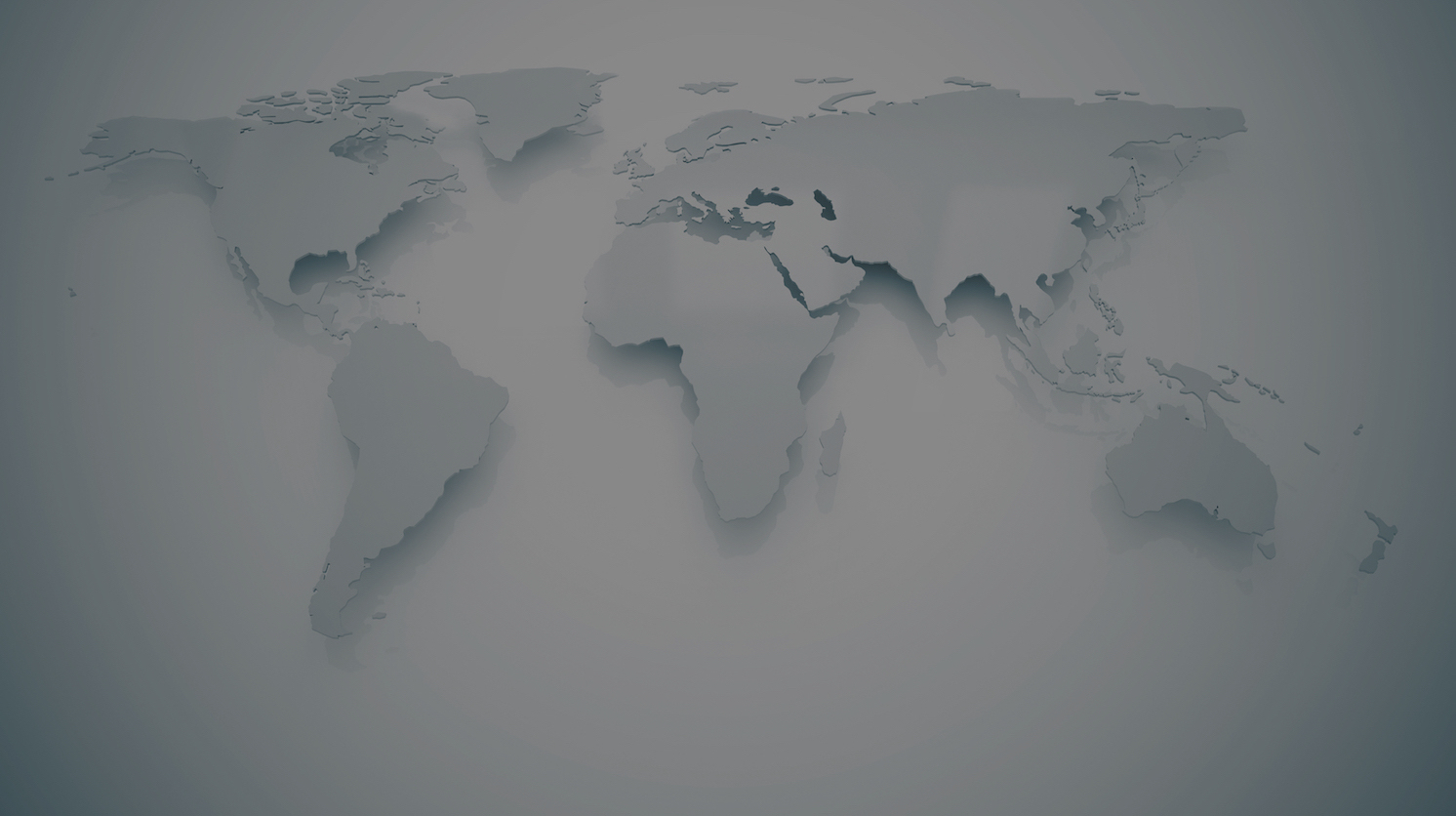 100% On-time Delivery for Lockheed Martin
100% On-time Delivery for Lockheed Martin
 Boneal Zero Quality Defects, 100% On-Time Delivery for Lockheed Martin Aeronautics Company
Dear Boneal,
Lockheed Martin Aeronautics Company, the builder of the world's finest military fighter, transport and surveillance aircraft and commercial transport aircraft, relies heavily on our supply base to provide the key and critical components we need to meet our customer's needs.
Boneal, Inc. is one of those companies we depend on. In 2012, Boneal, Inc. has successfully delivered their product to Lockheed Martin Aeronautics Company 100% on time and with zero quality defects.
This doesn't happen without a workforce dedicated to the highest standards of performance. Lockheed Martin wishes to recognize and thank Boneal Inc. and its employees for their attention to detail and commitment to their customer needs in 2012.
Sincerely,
Tom Simmons
Vice President
Supply Chain Management
Alex Eksir
Vice President
Quality & Mission Success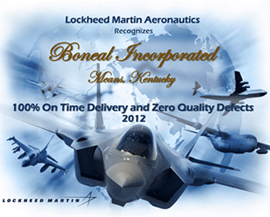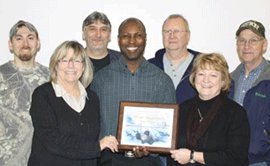 Lockheed Martin's Janice Hoyt, front left, and Rita Vanhooser, front right, present the award to Boneal Production Manager Jerome Hughes, center. Pictured in the back row, from left, are Boneal team members Moses Fugate, Sam Roberts, Billy Todd and Billy Day.