Dr. Harold Raveché

Board of Directors
Dr. Harold Raveché serves as one of seven members of the Boneal Aerospace (BonAero) Board of Directors. Additionally, Dr. Raveché is strategically involved in the development of the Boneal.net software suite and utilizes his expertise in the field of technology to provide direction for this initiative.
In addition to his participation with BonAero, Dr. Harold Raveché owns and serves as chairman of Innovation Strategies International, an organization focused on assisting businesses and government agencies with entrepreneurship and innovation. As part of this role, Dr. Raveché gives lectures around the world on diverse topics, including geopolitics, innovation, and technology.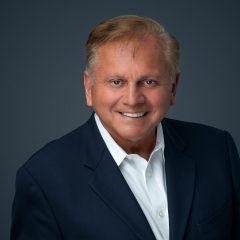 Prior to founding Innovation Strategies, Dr. Raveché aimed to connect researchers and the private sector to advance modern technologies as the president of Stevens Institute of Technology for 22 years. Additionally, in the area of academia, Dr. Raveché served as the Dean of Science for Rensselaer Polytechnic Institute and spent time as a research fellow & research chemist at the National Institute of Standards and Technology during the early stages of his career.
Dr. Harold Raveché earned his B.Sc. in Chemistry from Hofstra University, followed by a Ph.D. in Physical Chemistry and Statistical Methods from University of California at San Diego.