Gov. Bob Riley

Board of Directors
Gov. Bob Riley is one of the original members of the Boneal Aerospace Board of Directors, having joined upon its inception in 2015. In addition to his guidance on general business endeavors, Gov. Riley has been instrumental in the decision to expand BonAero operations to Huntsville, AL in 2017.
Before joining the Board of Directors for BonAero, Gov. Riley was elected the 52nd Governor of Alabama in 2002, where he served two terms. During his eight years in this role, Gov. Riley worked to reform the state's tax system and reform educational efforts. As a result of his time in office, Gov. Riley was awarded Governing Magazine's "Public Official of the Year" award in 2003, and is recognized as one of the most prolific job creators in the nation.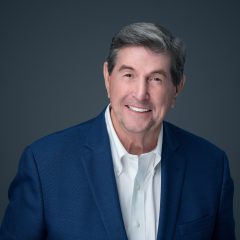 Prior to his time as an Alabama governor, Gov. Riley represented Alabama's 3rd Congressional District in the House of Representatives for three terms. While serving in the House, Riley was the Vice Chairman of the Armed Service Subcommittee on Military Readiness.
Outside of his political efforts, Gov. Riley serves as founder and owner of Bob Riley & Associates, a consulting firm specializing in economic development, governmental relations, and public relations, among a multitude of other services.
Gov. Riley holds a B.A. in Business Administration from the University of Alabama.