GEN Gustave F. Perna, USA (Ret.)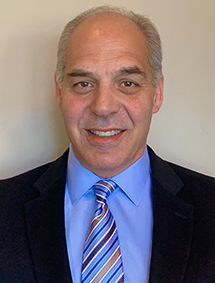 USA Gen. Gustave Perna (Ret.) is the Chairman of the Boneal Aerospace Board of Directors and is responsible for driving Boneal Aerospace's growth through acquisition of project leads, consultants, and clients.
General Gustave F. Perna retired on August 1, 2021 after 38 years of honorable service to our Nation.
The Senate confirmed General Perna as Chief Operating Officer for Operation Warp Speed on July 2nd, 2020. In this position, he co-lead the partnership to accelerate the development, manufacturing and distribution of COVID-19 vaccines and therapeutics.
In his previous assignment, General Perna served as the 19th Commander of U.S. Army Materiel Command (AMC), one of the Army's largest commands with 190,000 military, civilian and contractor employees, responsible for installation, logistics, sustainment and materiel readiness.
The General's other command assignments include: Commander, Joint Munitions Command, responsible for the lifecycle management of conventional ammunition; Commander, Defense Supply Center Philadelphia, responsible for the procurement of food, clothing, textiles, medicines, medical supplies, construction and equipment items for America's Warfighters and other customers worldwide; Commander, 4th Sustainment Brigade, where he deployed the brigade to combat in support of Operation Iraqi Freedom (OIF); Commander, 64th Forward Support Battalion, where he deployed the battalion to support the initial OIF invasion.
General Perna's key staff assignments include: senior logistics advisor to the Army Chief of Staff (DAG4), overseeing policies and procedures used by all Army logisticians; Chief Operating & Logistics Officer of the Army Materiel Command (AMC G3/4); U.S. Forces-Iraq Director of Logistics (J4), responsible for sustainment plans and policies for strategic and operational logistics to sustain coalition and joint forces; Executive Officer to the Director of the Defense Logistics Agency supporting the Director's mission of providing Army, Navy, Air Force, Marine Corps and other federal agencies with logistics, acquisitions and technical services support; senior logistics officer (G4) for the Army's 1st Cavalry Division, where he deployed to Bosnia; and senior readiness officer (G4 Maintenance), 13th Corps Support Command, where he deployed to Somalia.
General Perna is a Distinguished Military Graduate from Valley Forge Military Academy with an Associate's degree in Business Administration. He earned a Bachelor's degree in Business Management from the University of Maryland and a Master's degree in Logistics Management from Florida Institute of Technology. His military education includes the Infantry Officer Basic Course, Ordnance Officer Advance Course, Logistics Executive Development Course, Support Operations Course, Command and General Staff College and Senior Service College.
His awards and decorations include the Defense Distinguished Service Medal, Distinguished Service Medal with three Oak Leaf Clusters, Defense Superior Service Medal with Oak Leaf Cluster, Legion of Merit, Bronze Star Medal with Oak Leaf Cluster, Defense Meritorious Service Medal, Meritorious Service Medal with four Oak Leaf Clusters, and the Parachutist and Air Assault Badges.
General Perna is married to the former Susan Lynn Pollack and they have two sons, Cody and Ryan. General Perna and Susan are also the proud grandparents of Cody and his wife Ashly's three girls, Aydrianna, Precillia, and Giavani.